Massive 1.64″ rectangle AMOLED display
For the first time, the band features a large, full-color rectangular display. The layout of all features on the band display is similar to that of a smartphone. Text and icons own more space and become much easier to tap and swipe. Xiaomi Smart Band 7 Pro can be seen as a convenient extension of your smartphone.

More open interface, more open-minded
With a brand new display, each feature now has a fresh look, simply presented and easy to understand at a glance.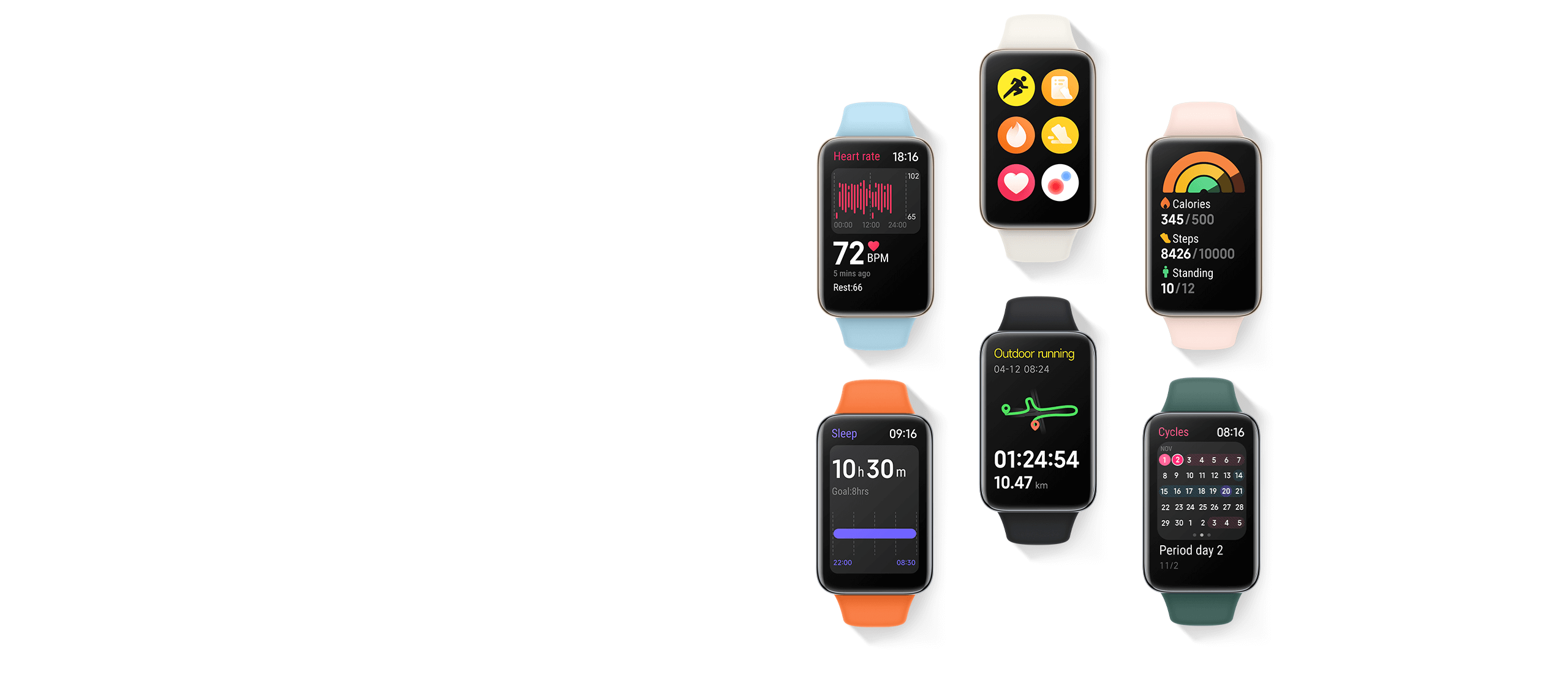 Adaptive display brightness to comfortably shine
Ambient light sensors allow the band display to automatically adjust for your eyes. Every time you raise your wrist, it lights up just right.