Physics be damned. The challenge was to create a bigger display while barely expanding the dimensions of the watch itself. To do so, the display was completely re‑engineered, reducing the borders by 40%, which allows for nearly 20% more screen area than Series 6. And over 50% more screen area than Series 3. That's something to smile about.
Always-On Retina display. A brighter view of you. You don't need to raise your wrist or touch the screen to see the time or other information and complications on your watch face, because the display is always on. And now it's 70% brighter indoors when your wrist is down.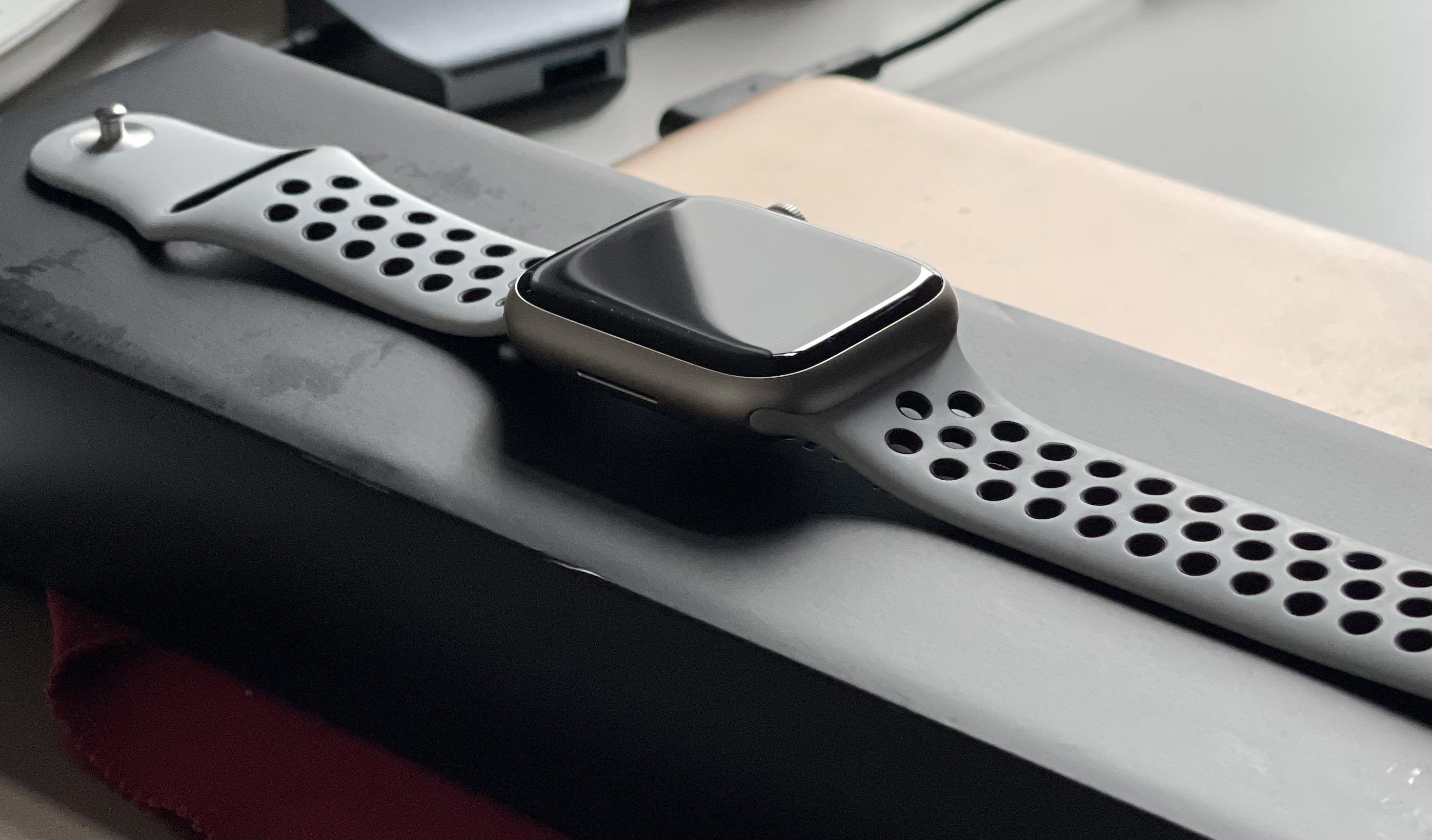 Apple Watch Series 7 Displaying Calculator App
Across the system, buttons have been redesigned to take advantage of the larger display. So using apps like Calculator, Stopwatch, and Timer is easier than ever.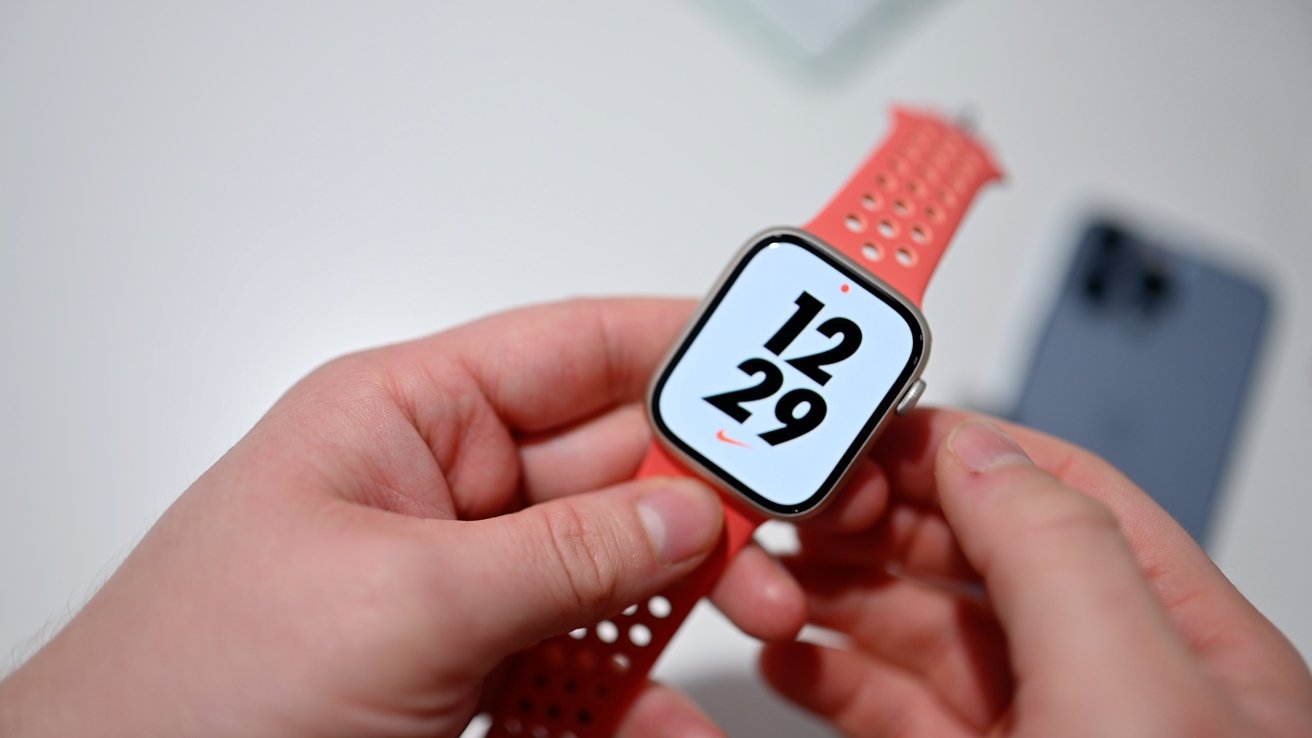 Apple Watch Series 7 Displaying QuickPath feature
An Apple Watch first — a new QWERTY keyboard lets you tap or slide from letter to letter with QuickPath. It uses machine learning to predict the word you're typing.